Innovation in Manufacturing
Executive Seminar at the Indiana 5G Zone Innovation Lab
Register Now: CIO SEMINARS for E-Rate Discount Program



February 23, 2023 l Indianapolis
Join STEP CG, Extreme Networks, Cradlepoint and Wicket at the Indiana 5G Zone Innovation Lab in Indianapolis, IN on February 23 for an Executive Seminar focused on Innovation in Manufacturing.
In the seminar, we'll cover:
Industry 4.0 or "The Fourth Industrial Revolution" and within it:
Advances in Automation and Processing for Manufacturing & Warehousing

Biometric Security, Access Control, Drones, Augmented/Virtual Reality and 3D Printing

Intelligent Energy Management and Digital Twins

The Necessary IT Infrastructure Organizations Need to Support
Participants will hear from impactful industry leaders and have the opportunity to tour the Indiana 5G Zone Innovation Lab, a cross-sector demonstration 5G center that is the first of its kind to enable government, business, and academia to design and commercialize groundbreaking testbed offerings with immediate practical applications.
February 23, 2023
Time:

1pm

- 4pm + Happy Hour and Networking hosted by NineTwelve



Venue:

Indiana 5G Zone Innovation Lab

1250 Indiana Ave, Indianapolis, IN, 46202
Agenda:


1:15 – 1:45pm Welcome Keynote
1:45 – 2:15pm Industry 4.0 Promise, Reality and Use Cases
2:15 – 3:00 pm 5G & Industry 4.0 with Ericsson/Cradlepoint
2:45 - 3:00pm Break
3:00 – 3:45pm Smart Factory Solution With Extreme Networks
3:45-4:15pm Secure Access & Facial Authentication with Wicket
4:15-4:45pm Tour of 5G Zone

5:00pm Reception at Hotel Tango Distillery
Thank You to Our Partners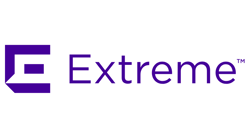 STEP CG Announces Strategic Partnership with NineTwelve Institute for 5G Zone Innovation Lab
On December 20, 2022, STEP CG officially announced a strategic partnership with NineTwelve Institute, a full-suite software and 5G rapid development provider, to collaborate on the 5G Zone Innovation Lab in Indianapolis, IN.

This 5G center is the first facility in the U.S. to provide full-suite development and testing capabilities – revolutionizing the speed products get to market while controlling risk and lowering development costs.

STEP CG is providing its advanced engineering capabilities to integrate emerging 5G and private cellular technologies with traditional wired/wireless, NAC, and security network offerings.